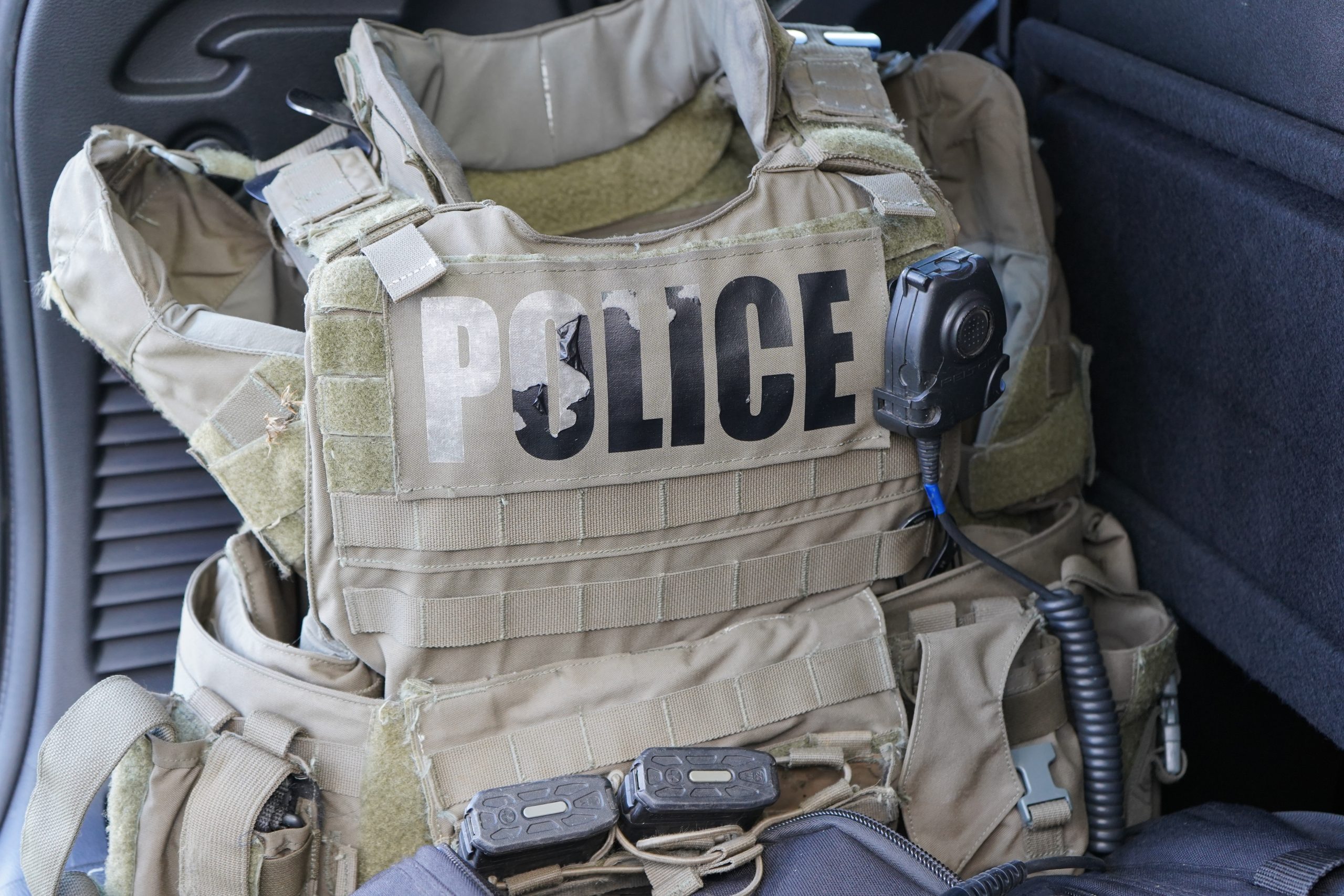 Join Our Team
WANT TO BE A POLICE OFFICER?
At the Allen County Sheriff's Department, we believe in investing in our employees and providing growth opportunities within the department.
Your first step is to apply as an Allen County confinement officer. Hiring is done internally, giving individuals the opportunity to continue growing while adding more "tools to their toolbox" with experience.
Advancement Opportunities
SWAT
K-9 Officer
Bike Patrol
Drone Pilot
School Resource Officer
Patrol Officer
Hostage Negotiator
Warrants Officer
High school diploma or GED
Valid driver's license for transporting inmates
Must be 18 years of age or older
Ability to successfully complete Defensive Tactics training
Ability to successfully complete the ILEA Jailers Academy within one year of the hire date
Ability to successfully complete the Allen County Jail First Time Officer training program
Computer skills with the ability to use Microsoft Office and other job-related software
Ability to write reports
Ability to work in a team environment as well as individually when needed
Ability to adjust to stressful and unpredictable situations
Time management skills with the ability to multi-task
Strong written and verbal communication skills
Ability to use handcuffs, radio, phones, computer, copier, operate department vehicle, and other job-related equipment
Ability to physically restrain unruly and violent inmates
Benefits & Wages
Confinement starting base pay approximately $22.00 with advancement opportunity to police officer at $28.24
Paid vacation, personal days, holidays, and sick leave
Competitive health insurance benefits after 90 Days, with options including:

Dental
Vision
Supplemental insurance

Retirement benefits matched by up to 5%
Employee health clinic
1. Application

Candidate must complete an accurate application for employment through the Allen County Jobs website.

2. Testing

Each candidate must successfully complete the National Corrections Officer Selection Test.

Upon successful completion of the written test, each candidate must pass a Pass Three psychological exam.

3. Oral Interview

Personnel officers will conduct an oral interview, where a pre-employment questionnaire is conducted.

4. Background Investigation

Each candidate is given five (5) days to successfully complete the Background Solutions questionnaire. This questionnaire involves things such as education, references, prior addresses, financial history, criminal history, specialized training, certifications, etc.

5. Polygraph

An American Polygraph Association-certified polygraphist will conduct a truth verification test to verify whether the candidate has been truthful to everyone involved throughout the hiring process.

6. Drug Screen

Upon successful completion of the polygraph, personnel officers will schedule the candidate for a pre-employment drug panel screening.

7. Onboarding

With a return of a clean drug screen, personnel officers begin the process of onboarding and scheduling orientation for the candidate.