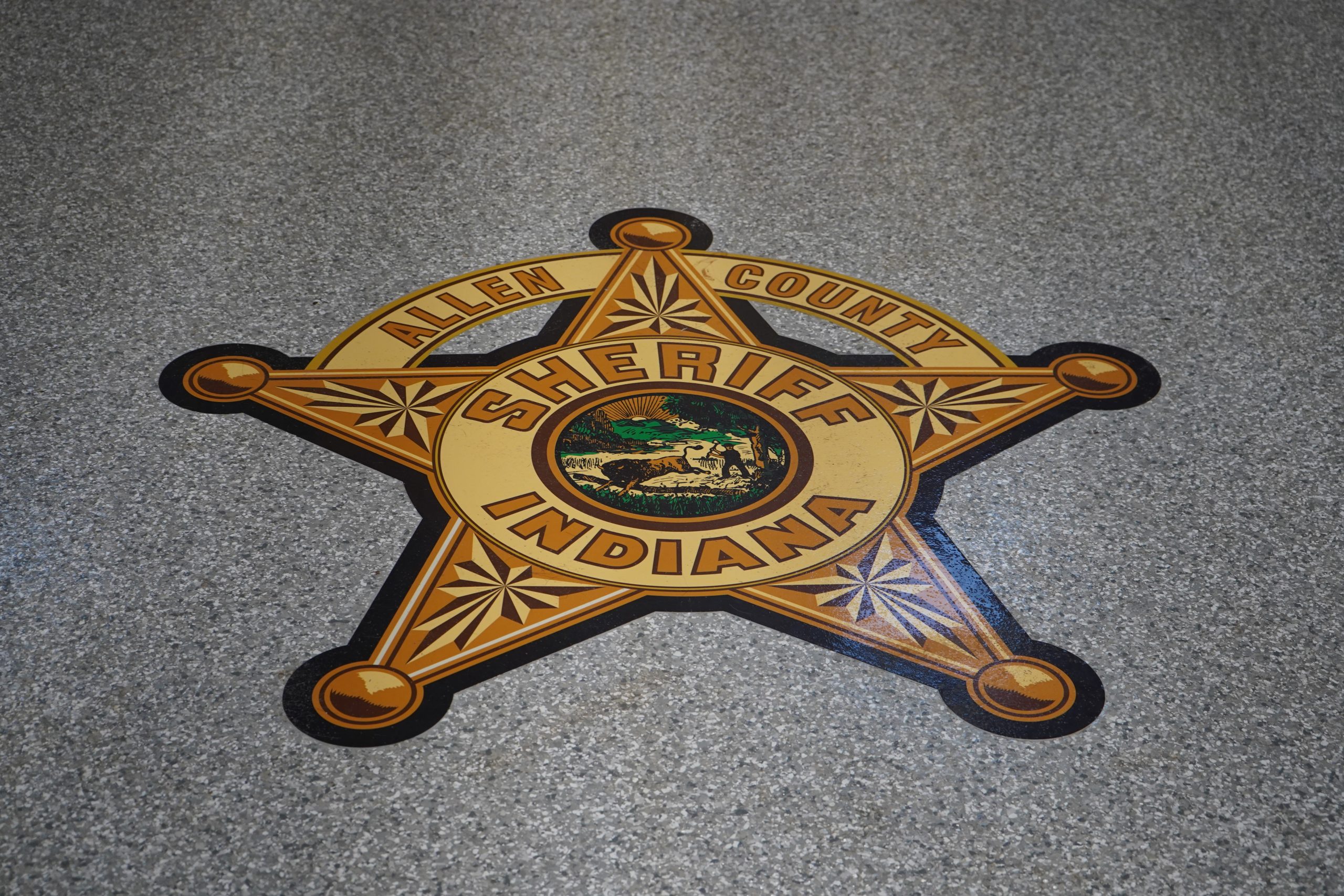 Jail Rules
MAIL
Mail delivery for the inmates is between 2:00 p.m. and 10:00 p.m., Monday through Saturday. Letters or messages brought directly to the jail will not be delivered. Mail is always checked for contraband, but will not be censored. Indigent inmates are provided with materials and postage for two letters per week free of charge.
Mailing Address for Allen County Jail:

417 S. Calhoun St.
Fort Wayne, Indiana 46802
Mail Rules
ALLEN COUNTY CONFINEMENT MAIL RULES
All mail is copied and delivered to the inmates. All original mail is placed in the inmate's property. All legal mail is handled individually by the Mail Officer.
1. Outgoing mail will NOT be:
Inspected
Censored
Delayed
Withheld
Otherwise circumvented (UNLESS reliable investigative information shows that the security and safety of inmates and staff are at risk)
---
2. There is no limit to the number of letters or greeting cards that an inmate may send from this facility at his/her own expense.
---
3. There is no restriction on the number of letters an inmate may receive.
---
4. The inmate may elect to keep up to fifteen letters. Any excess mail can either be placed into the inmate's property by the block officer or disposed of by the inmate.
---
5. Incoming mail without a complete and legible return address showing the name and address of the sender will be returned to the postal service.
---
6. Four (4) envelopes are contained in each indigent pack to be used for the inmate's legal mail.
Envelopes left over may be used for personal mail
Large envelopes will be furnished to indigent inmates for legal mail when the legal correspondence will not fit into a standard envelope
---
7. Inmates will not be allowed to read or look at incoming mail that contains any unacceptable items and will be returned to the postal service. Unacceptable items may include but are not limited to:
Photographs
Greeting cards
Stamps
Envelopes
Magazines
Internet pages
Books
Stickers
Glitter
Perfumed letters
Legal discoveries
Boxes, parcels, or packages
Commercial mail
Postcards
---
8. Acceptable mail may include but is not limited to:
Letters handwritten in black or blue ink
Letters typed on a computer or typewriter
Legal paperwork typed or written
Letters written or typed on white-lined or unlined paper
Letters written on yellow legal pad paper
Absentee ballots
Tax forms
Internet printouts with Indiana Codes or Federal/State Case Citations
Cash, US postal money orders, certified checks, government or payroll checks from a recognized employer and drawn on a local bank will be accepted and credited to the inmate cash account AFTER the legitimacy and funds have been verified and properly endorsed by the inmate
All mail will be approved or disapproved by the Inmate Mail Officer or Shift Command.
This policy is subject to change at any time.
TELEPHONE
Telephones are available in the general population cellblocks and can be used from 7:00 a.m. until 9:00 p.m. This privilege may be denied and is not available for inmates serving disciplinary time.
COMMISSARY
Smoking is not allowed at the Jail, however, inmates are allowed to purchase writing materials, personal hygiene, and food items from the Jail Commissary.
HEALTH AND MEDICATION
Sick call is held daily at the Jail and inmates are required to pay a minimum fee for services and prescriptions. Indigent inmates will not be withheld treatment, however, a negative balance will be held against their account. Indigent inmates will be provided with the minimum necessary healthcare items weekly.
FINANCIAL TRANSACTIONS
Currency in a cellblock is considered to be contraband, but inmates are allowed to keep money in an account at the Jail. This money may be used to pay fines or bond, and may only be dispensed outside of the Jail to the inmate's attorney. No personal checks will be accepted. Only U.S. Postal money orders will be accepted for deposit in an inmate's account.
CLOTHING
One set of clothes may be delivered for an inmate if they are scheduled for a jury trial one day prior to the scheduled trial date.
MEALS
Inmates are served meals 3 times a day including weekends and holidays. A menu is utilized that meets the registered daily allowance for those leading a moderately active lifestyle. The daily average calorie count for the menu is not less than 2,800 calories. Meals are never withheld as a disciplinary measure.
RELIGIOUS SERVICES
The Allen County Jail Chaplaincy Board has renovated a portion of the Jail to be used as a chapel for religious services. Two services are held two nights a week. Due to the high population, inmate church services rotate through a two-week schedule according to block assignment. Pastoral visits for inmates are scheduled upon request.