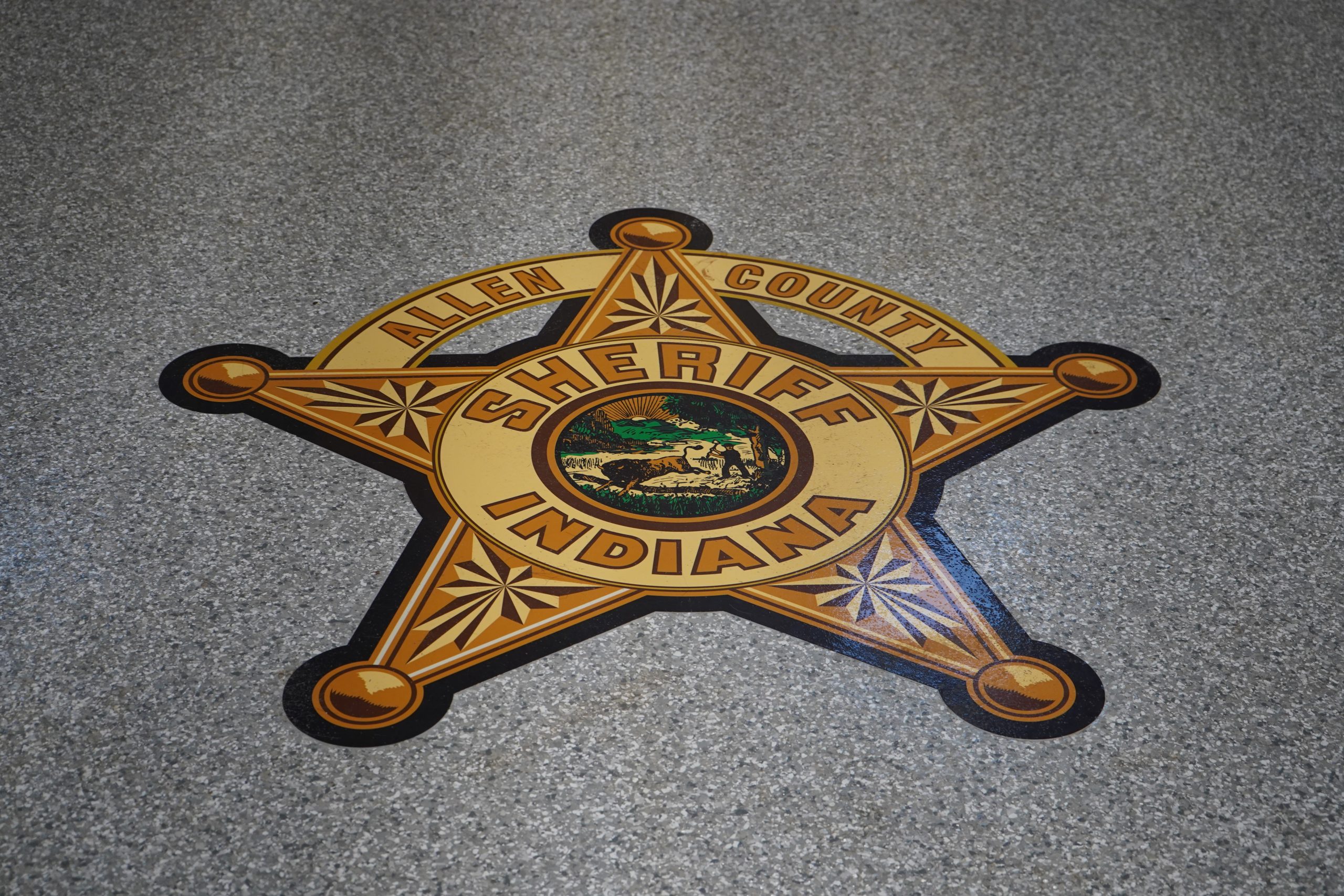 Sheriff Sale
Sheriff sales are a way for a lending institution to get possession of a property on mortgage foreclosure so the property can be resold. The lending institution (the plaintiff) can bid their judgment amount, in addition to interest, taxes, and attorney fees without putting up the cash. The plaintiff's bid will also include the cost of the sale.
WHERE DO I FIND PROPERTIES FOR SALE?
Sale location will be posted outside Room 100, Room 101 and Court Security.
Sales are generally held Tuesday-Thursday at 2:00 pm, except on holidays.
Other than bidding, all conversations will cease during the sale.
Cell phones and electronic devices are not permitted in the Allen County Courthouse.
Bidding is an open and progressive format; however, the opening bid will be set by plaintiff. You must bid in person; we do not accept bids over the phone or online.
All bidders must have secure funds in the form of a Cashier's Check up to the maximum amount you are wishing to bid for a property made payable to the Allen County Sheriff's Department.
Multiple Cashier's Checks can be used on one property; however, we cannot split one check between multiple properties.
All bidders will be required to show proof of funds prior to being able to bid on any property.
The successful bidder must remit payment for the amount of their highest bid immediately upon the close of bidding. There will be no exceptions to this rule.
Starting July 1st, 2022, in compliance with Indiana House Bill 1048, all bidders will be required to bring an unsigned Sheriff Sale Affidavit to be signed and notarized at bidder check-in.
All bidders will also be required to bring:
1. A state or government-issued photo identification (driver's license, passport, etc.) for the notarization process.
2. MF Affidavit in accordance with HB 1048 Download MF Affidavit Here
Bidders are encouraged to arrive early between 1:30 and 1:45 PM in order to be able to check in and get registered.
Bidders arriving after the Sheriff Sale has started will not be permitted to bid at the current sale.
All bids will include the cost of the sale otherwise known as Sheriff Fees.
No property will be sold with outstanding back taxes, liens, or penalties due to the county.
Current due taxes must be paid prior to the sale, and be certified by the Treasurer of Allen County.
Two days after the sale, the bidder must bring the following to the Sheriff's Office, 715 S. Calhoun St., Room 100:
Completed Sales Disclosure Form
Sales Disclosure Form R13
Check payable to the Allen County Recorder in the amount of $25.00
Check payable to the Allen County Auditor in the amount of $10.00 per parcel (i.e., if the property contains two parcels, you will need a $20.00 check)
OVERAGE CHECKS:
Overage due to buyers may be picked up at the Sheriff's Office, located at 715 S. Calhoun St., Fort Wayne, Room 100
Will be available to the buyer two business days after the sale, after 1:30 PM
Please call 260-449-3824 before arriving to ensure the checks are ready.
Buying property at Sheriff Sale is a "Buyer Beware" situation, meaning that property is sold "as is" and all sales are final.
NOTICE:
Allen County Sheriff's Department does not warrant the accuracy of the listed street address or legal description. Buyers are encouraged to use a title company when thinking about buying a property. Some properties will have multiple mortgages or liens that are put on the property after the sale date. Buyers can be financially responsible for these things.